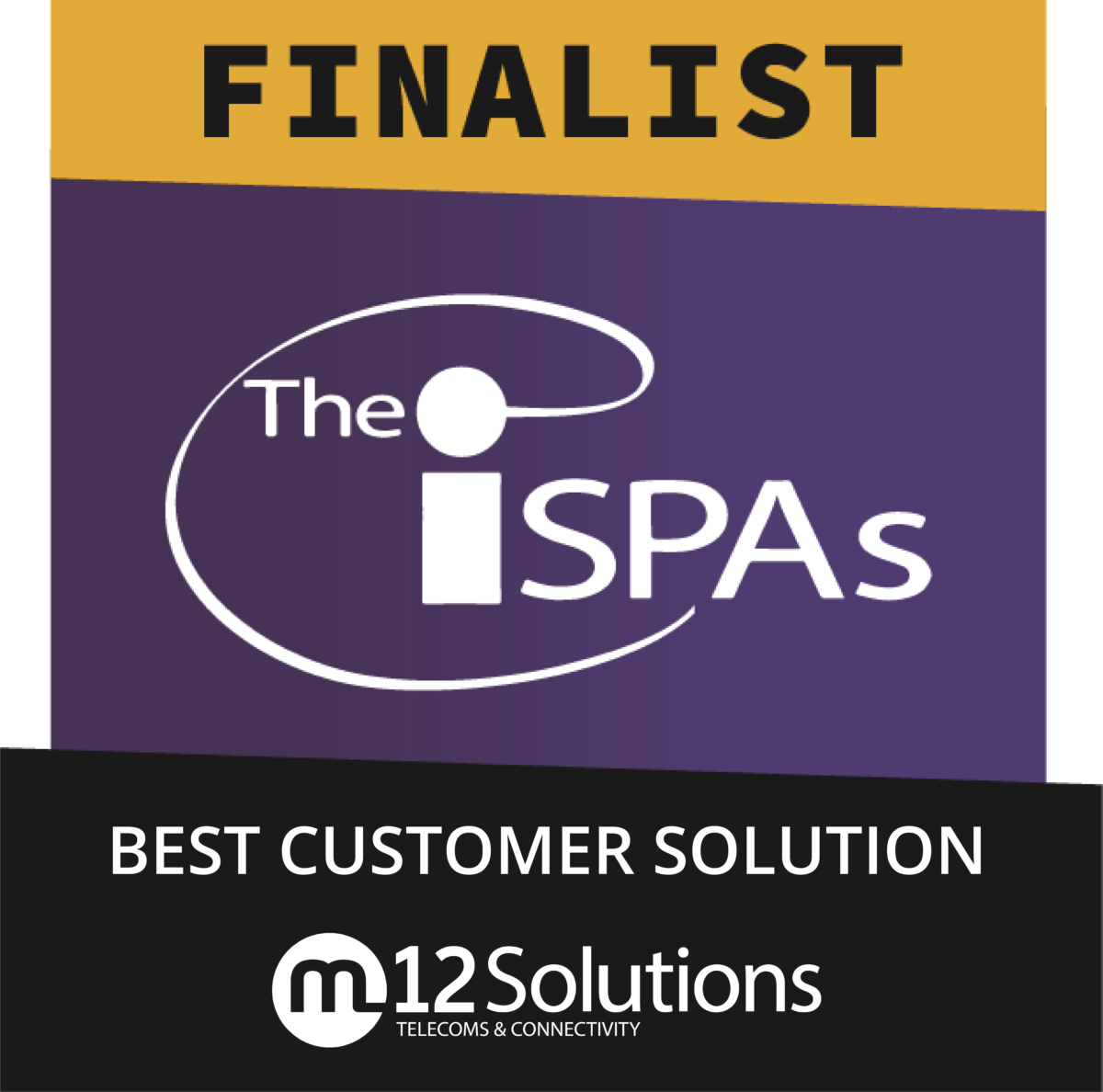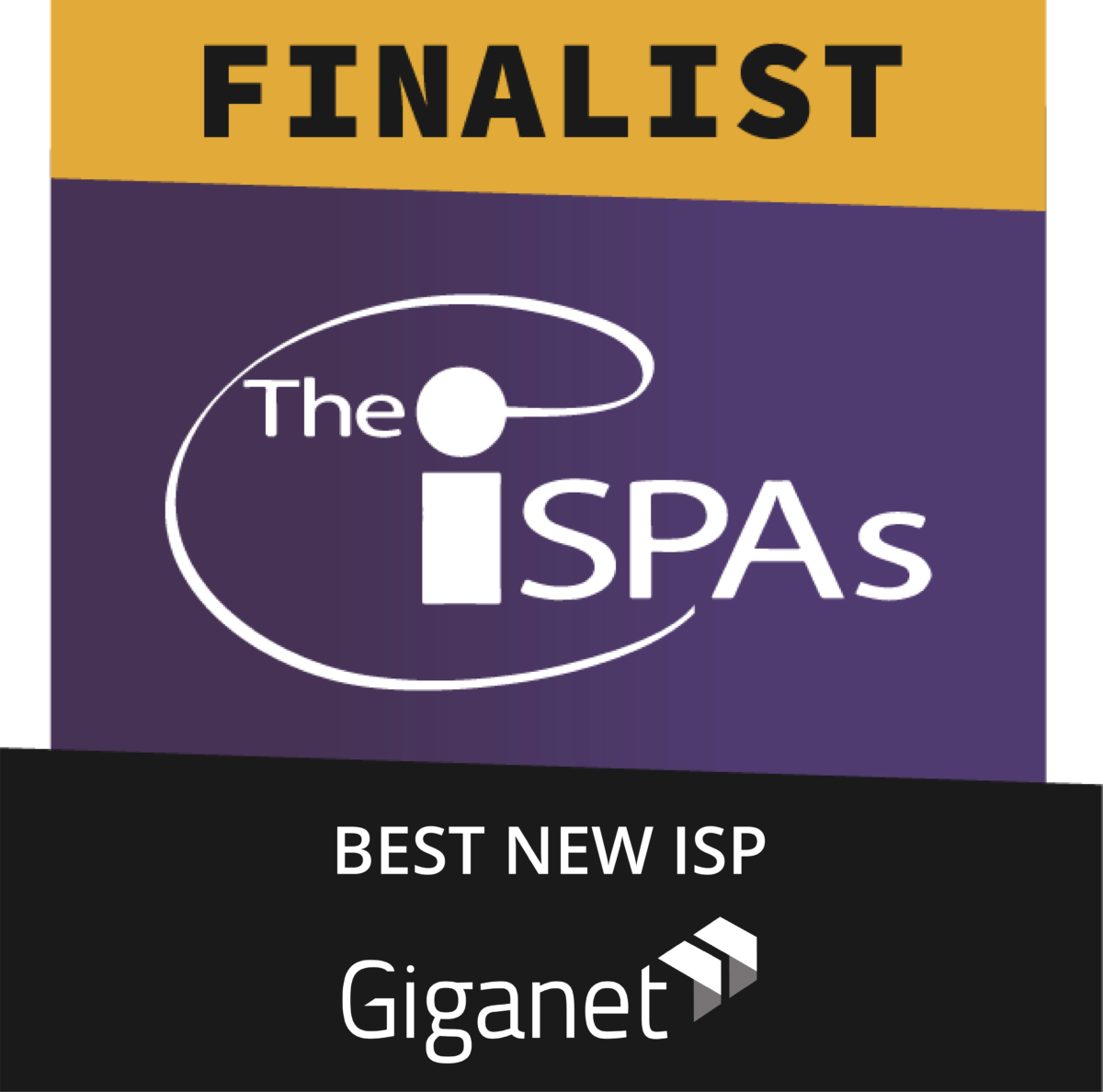 This week, the Internet Service Providers Association (ISPA) revealed the finalists for its 22nd annual industry awards. The ISPA awards is the longest running and most prestigious awards for the UK's Internet industry. We were extremely pleased to see M12 Solutions and our connectivity brand Giganet both shortlisted at the 2020 ISPA Awards.
M12 was selected as a finalist for Best Customer Solution for our work with one of our longest standing customers, Helping Hands. They are the leading provider of domiciliary care for the very elderly and they are heavily reliant on our communication services.
Over the last decade, we have supported Helping Hands with comprehensive communications solutions including their growing Splicecom phone system, network services, high speed Internet connectivity and fully managed MPLS for around 80 branches nationwide. To address one of their biggest challenges, we transitioned Helping Hands and their 2,000 employees into our DBX fully managed VoIP platform.
The 2020 ISPA Awards also saw a new category added to its list – Best New ISP. We were thrilled to find out our connectivity brand, Giganet, was shortlisted for this award. Giganet is incredibly unique in the market. We operate our own core network, have unbundled local Exchanges and partner with 14 national carriers. This enables us to offer the best service, pricing and solutions to our customers.
Our in-house team developed the UK's first business ethernet online quote tool, that links to our partners and covers every address in the UK. We are still the only provider with such a unique tool. It has helped us grow from 250 website views when we launched, to over 35,000 website views per month today, and still rapidly growing.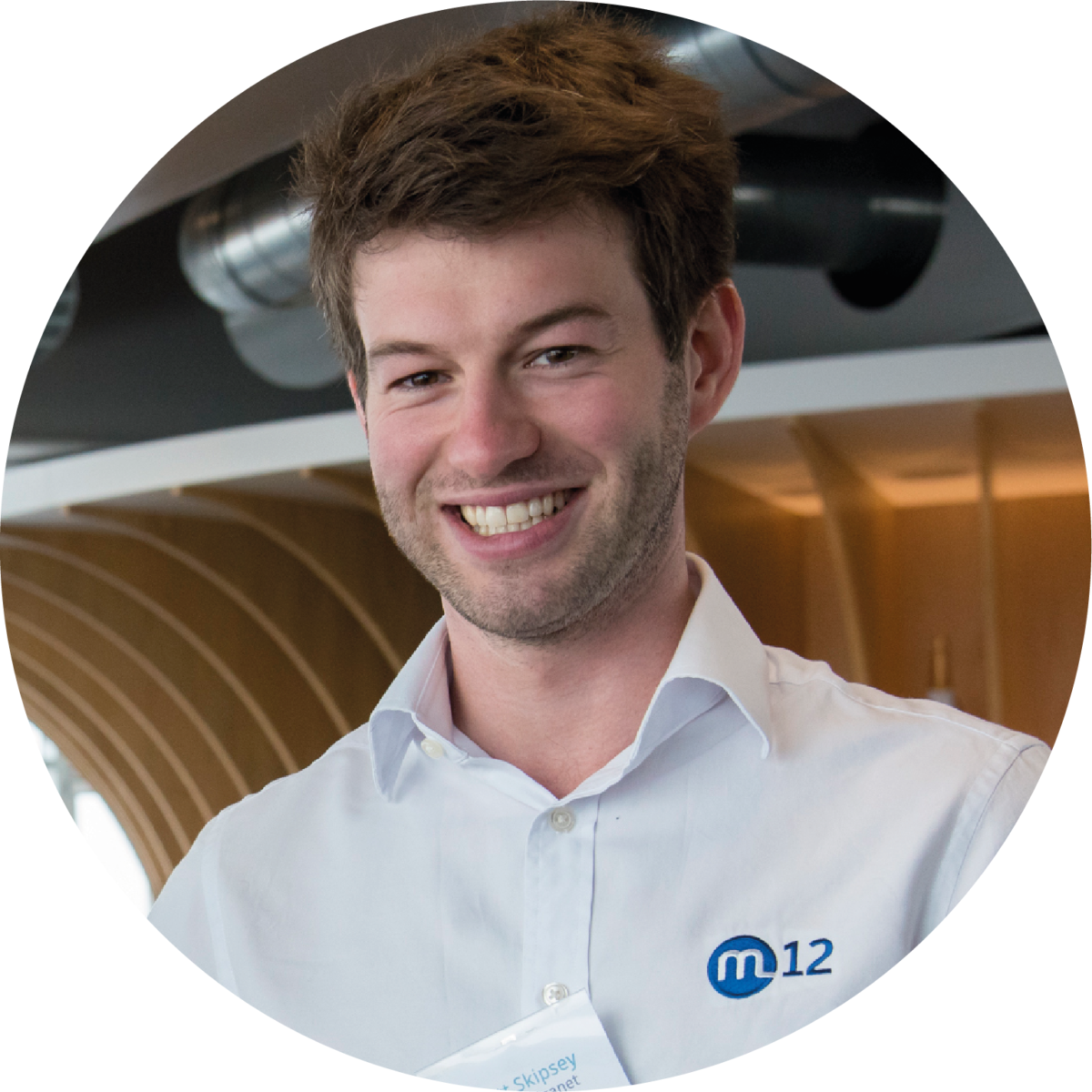 Matthew Skipsey, who heads M12's Giganet brand says "We are starting to see our vision become a reality with thousands of checks on our Giganet portal completed every week. Our service, which provides the best prices for every address in the UK in under a minute and against 14 of the biggest UK networks, is still unique. It is securing our rapidly growing business and residential client base. To get our portal recognised through the ISPA's is fantastic."
The 2020 ISPA Awards shortlist follows our recent recognition for Best Company to Work For and Best Customer Event awards at CRN Sales and Marketing Awards 2020. Read the announcement here.
"We are absolutely delighted to be in the mix and nominated for the two categories we entered for this years' ISPA awards. The ISPA's are one of the most respected and valued awards in our comms industry, and for both M12 and Giganet to be recognised is quite an achievement. Since launch just over 2 years ago, Giganet has gone from strength to strength, so to now be seen alongside some of the largest and more established ISPs in the UK, is tremendous. This is down to our dedicated and hard-working team that continue to deliver exemplary service to all our customers. We look forward to joining our peers for what will certainly be an exciting awards presentation event." Andrew Skipsey, Managing Director at M12 Solutions
The awards presentation is set to be on 18th November where we'll be joined by many of our partners including BT, CityFibre, Openreach, Gigaclear, Glide and more.  Whether it's a virtual awards presentation event or a physical one we're really looking forward to the announcement. The place and event details will be confirmed closer to the date following Government guidelines on Covid-19.
ISPA Chair Andrew Glover, commented "This year's shortlisted ISPA Awards finalists demonstrate the high calibre and diversity of ISPs across the UK, who continue to drive growth and innovation across the internet industry. With broadband playing such an important role in keeping people connected during the crisis, and with a key part to play in the UK's recovery, are all looking forward towards an exciting evening which showcases the very best that the UK industry has to offer."