As a launch partner of CityFibre in Portsmouth, Giganet, the connectivity brand of M12 Solutions, is one of the first ISPs to offer the innovative symmetrical 200Mb/s fibre Ethernet that can burst up to 1Gb/s, with highly competitive launch pricing.
Giganet, an award-winning Internet Service Provider (ISP), is leveraging its launch partner status with CityFibre, the UK's largest alternative provider of wholesale fibre network infrastructure, to offer SMEs across the UK a flexible Ethernet service that can scale up to 1Gb/s(2) at any time and at no extra cost. CityFibre ELITE 200-1000 Flex service will provide a full fibre Ethernet internet connection, guaranteeing 200Mb/s upload and download speeds at all times, with the ability to burst up to 1Gb/s on the circuit, on-demand, and with zero additional charges.
The CityFibre ELITE 200-1000 Flex service gives fast-growing businesses access to an exceptionally strong connection for day-to-day operations, whilst having the capability to complete bandwidth-intensive tasks without the need to request bandwidth changes or incur additional charges. With the CityFibre ELITE 200-1000 Flex service, businesses benefit from instant capability to manage occasional, seasonal or periodic increase in the need for higher bandwidth.
"The CityFibre ELITE 200-1000 Flex service truly is game-changing for businesses. It means SMEs don't have to come to a halt or comprise on quality if they experience a period of high bandwidth demand. Over the guaranteed 200Mb/s connection, they can burst up to the full 1Gb/s as and when they need, without contacting us or additional cost", said Matthew Skipsey Technical Director & Head of Giganet. "We're extremely proud to grow our partnership with CityFibre and pioneer faster, more reliable and future-proofed full-fibre connectivity for growing businesses across the UK."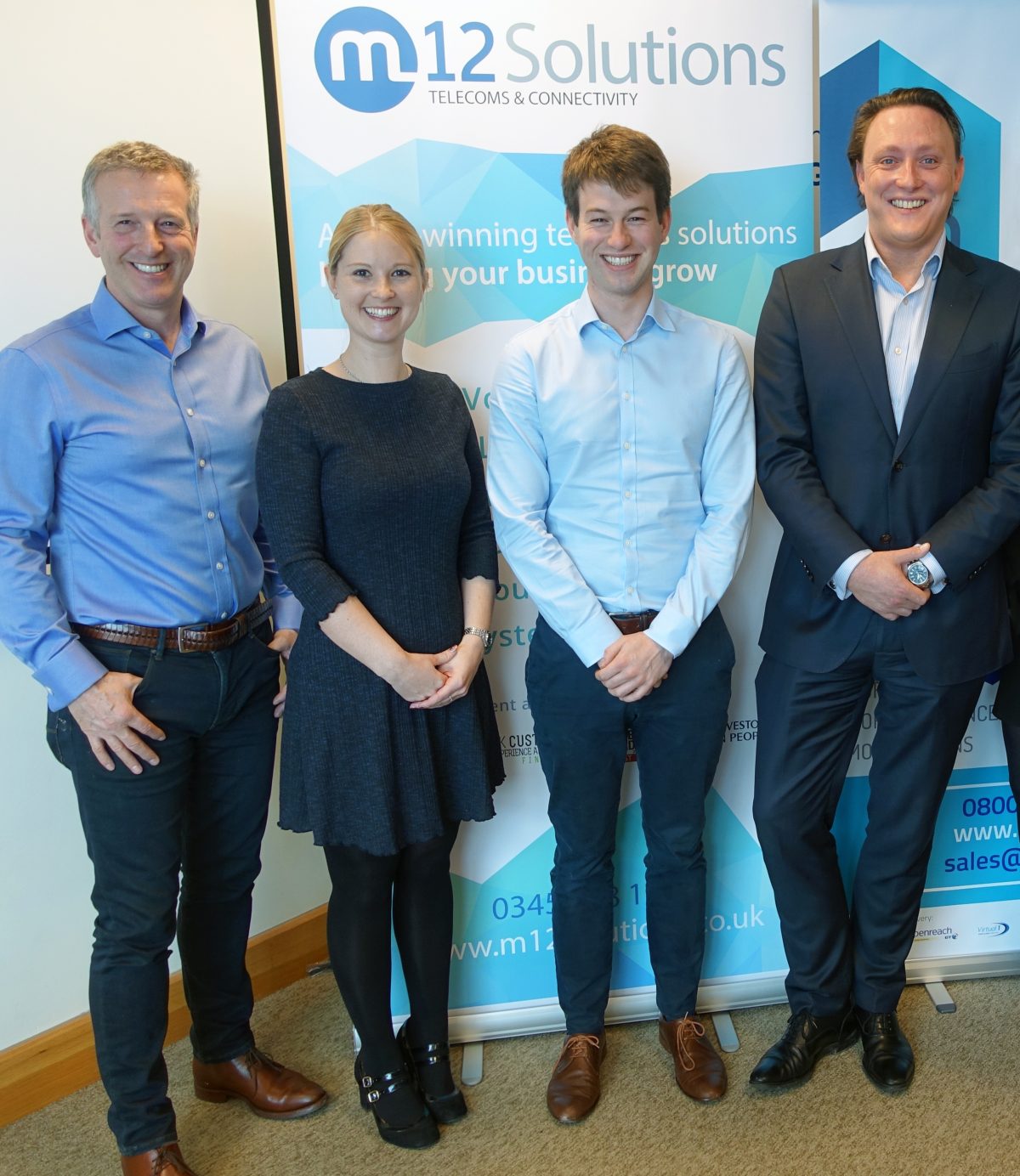 Our flex service is offered at a special & limited introductory rate(3) of just £149/month with DCMS Gigabit Voucher(4), or £229/month without the voucher, all with free install(5) on a 36-month term and valid until 30th September 2019. It comes with our next-gen Juniper SXR300 managed router which gives customers managed backup and failover capability(6). The service is also backed by 99.9% uptime guarantee, 24×7 support, and a leading 5hr SLA from its expert engineers. Businesses can run an instant availability check on the Giganet website to see if they can receive the ground-breaking new service.
"With growing reliance on cloud computing and remote solutions, a strong and scalable Internet connection is mission-critical for modern businesses. Our innovative flexible Ethernet service has been built to keep up with the dynamic nature of growing businesses," said Paul North, Head of Sales at Entanet (CityFibre's wholesale division). "Businesses will no longer have to request cumbersome and potentially expensive bandwidth changes when their demands increase."
The CityFibre ELITE 200-1000 Flex provides businesses an efficient and reliable connectivity option for when the higher bandwidth is not always necessary. Whether they're uploading backups to the cloud overnight, sharing large files with suppliers/customers, uploading or downloading files to the cloud at certain points of the day, they get the performance, speed and reliability they need.
As a launch partner for CityFibre, we can offer competitive pricing, backed by a 16-year track record, industry-leading SLAs and award-winning service. Giganet, an ISP in its own right, prides itself on making Internet connectivity simple and easy to procure, install and manage for end customers.
To find out more about the transformational flex leased line service please visit the Giganet CityFibre Flex launch page.
CityFibre ELITE 200-1000 Flex & Offer Terms
1£149/mth represents the limited and introductory3 monthly cost of the CityFibre ELITE 200-1000 Flex service who can leverage the DCMS Gigabit voucher scheme. Voucher scheme terms apply.
2The CityFibre ELITE 200-1000 Flex service can burst up to 1Gb/s symmetric speeds when network capacity is available. A minimum guaranteed 200Mb/s will always be available.
3The special and introductory offer is available for the first 20 customers who order the service and until 30th September 2019, whichever comes sooner. Following this, the usual pricing will apply, to be announced in due course.
4The DCMS Gigabit voucher scheme is available to SMEs who qualify. See www.giga.net.uk/voucher for more info, eligibility criteria and terms.
5Availability and install charges are subject to survey. Some premises may not be within the CityFibre network area, and some premises may be far away or in more complex areas which may incur extra install charges. No obligation to continue if survey identifies extra charges.
6Managed failover and backup options are available subject to survey, and at extra cost. The SRX400 router supports secondary backup connectivity with auto-failover of public IPs.
E&EO. Pricing valid at time of publication. Prices exclude VAT. 36m minimum term. Available to SMEs. CityFibre areas only. Further terms apply. See www.giga.net.uk/terms