On Friday I wrote Part 1 of this blog, explaining our Disaster Recovery day and why we were doing it. The whole office working from home, as if there were a real emergency and we couldn't get to the office. We are now reviewing how the day went and I have a few comments from members of each department in the business.
Amy, Giganet Sales Operations Manager says, "I was able to continue working as normal and catch up without distractions. I could VPN into the office to access files I required and continue to make and receive calls on my softphone (Navigate) to customers and suppliers. Plus, I got to wear my slippers all day!"
Operations Coordinator Rich says, "It was pretty much business as usual working from home last Friday. I was able to access everything, the only thing I had to adapt to was working with just one computer screen!"
For our engineering team, it wasn't unusual to be working from a place other than the office. Terri explains, "As engineers we often work remotely for out of hours faults, upgrades, changes etc. So we knew everything would work seamlessly and it wouldn't affect us or our customers."
Sales Manager Mel continues, "This DR day was a chance to really practice what we preach as a business. Neither customers nor suppliers noticed any difference and the only difference in my day was not having to travel, only having one screen instead of two and having furry companions coming and going."
Speaking of furry companions… We use a team messaging app called Slack to communicate with each other and we can use this at work or from home. Everyone was sending in photos of their 'offices' for the day and we discovered a few of us had some furry helpers while we worked. So, here are some photos of our #catsofm12!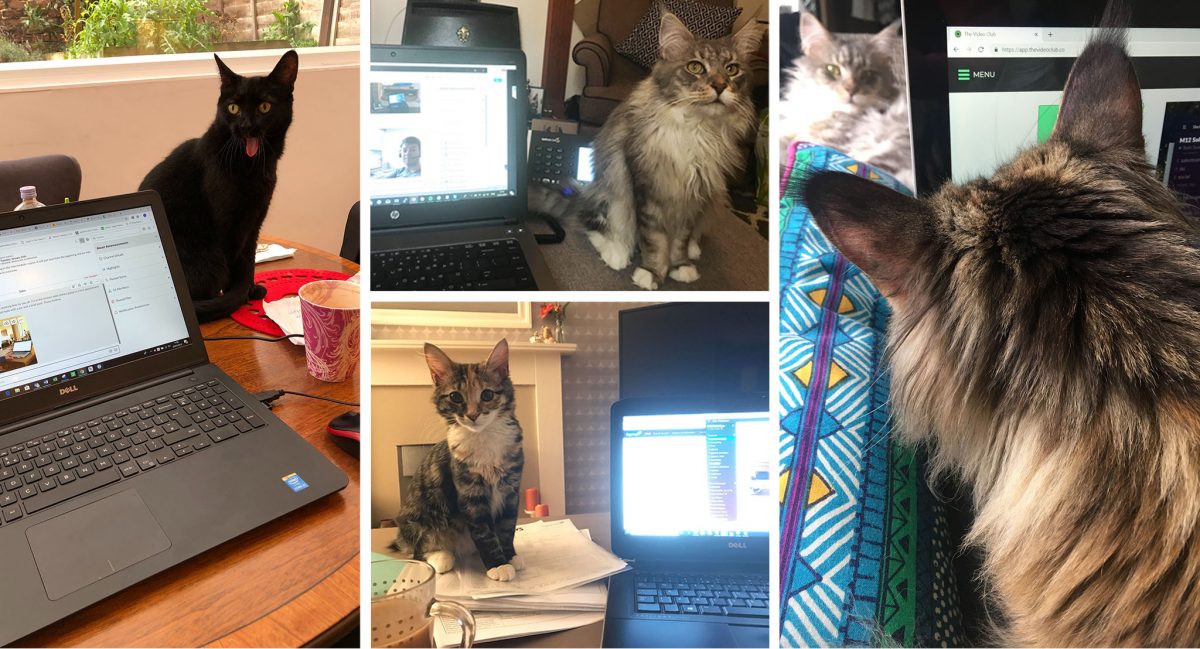 Our MD Andrew summarises the day, "For those of us who work from home regularly or who are out and about seeing customers, Friday wasn't any different to other days. When I needed to chat to others in the business, all was as normal, even though they were unexpectedly working from home. Most important though was the lack of impact to our customers who would have known no difference. It's good to be prepared and tested, yes there are a few lessons we learned, and we'll do the exercise again. We're happy to share how we prepared and we'll case study ourselves next time."
So, despite a few minor teething problems at the start of the day, our emergency day was a huge success! With members of our team working in Portsmouth, Fareham, Southampton, London and Dorset, we are all in agreement that our office would run as usual, if there were a real emergency.
Do get in touch if you would like us to review your comms for disaster recovery.
By Ruth Seals