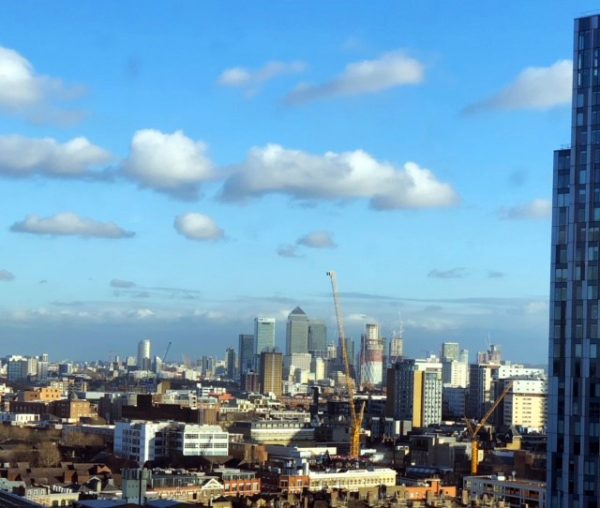 Today Matthew and I attended the packed update briefing by Mitel UK held for the former Shoretel partners; the first after the Mitel takeover of Shoretel a few months ago. Some things don't change, a good view of The City from the upper story of an iconic building. (Shoretel previously briefed us atop The Cheese Grater and 1/2 way up The Shard – Cloud analogies!) This time we were in Mitel's London HQ near Liverpool Street Station and were given a few hours of briefings, updates, product overviews and roadmaps.
A few bigger points did come to mind, for example, much of what we had previously envisioned is now coming to be. Shoretel executives who have now exited the business, did eventually come through with the product set which would drive the business prosperity in the future. What both they and we didn't know then, was that it would be adding to Mitel's numbers and helping to boost their standings in the important comparison tables of who is top in our space and who occupies the best spots in the Gardner quadrants.
It was good to see that Mitel have both invested in new top people for exec roles in the UK, as well as slotting key Shoretel people into senior management roles. There appears to be a good blend of very experienced people in both the worlds of Mitel and Shoretel as well as experienced new senior indirect channel people. Plus, they have gone to one main value-added distributor – ours, Exertis. Why is this important? Because if you have the business structure looking good and they are clear about the problems to solve as well as the vision, they will take us along as well.
All we need is great product which is easy to promote, which beats most in competitive bids and which we can believe in, with quality back up for the coming years. As it happens it looks like we did back a good horse with Shoretel all those years ago, because the elements we like are continuing and will be enhanced and we'll also have access to their high-end product set which is evolved from some well proven software.
It was also interesting to see comparisons between their Cloud Connect (former Shoretel) and their Cloud Flex (former Mitel Enterprise) systems. Apart from their roadmap to allow the latest Mitel series phones to work on Connect we saw there is a natural size barrier where Flex starts at about 250 users, while Connect can scale down to SMB.
We had a 'cha-ching' moment when it became very apparent that most of the attributes of the 'higher end' Flex were actually available easily and are there, very cost effectively on our own DBX, our private cloud Unified Communications System which builds on the well proven British Splicecom software. I took copious notes to tap into some of the Mitel positioning statements which help to describe how their (and thereby our) Cloud Comms Systems differentiate in the marketplace.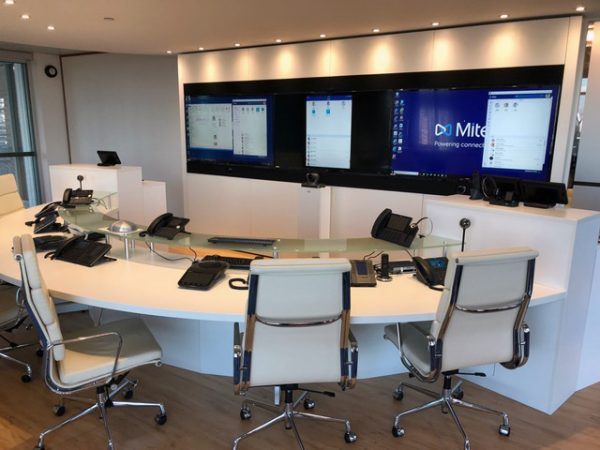 What I also took from today was that Mitel are a steady, quality, ambitious business who are proud of their heritage and who are going to be around with innovative comms software for decades to come. They like what they purchased and now need us Shoretel partners to feel reenergised and keen to push ahead. Though I got the impression there was a polite lack of 'wow' enthusiasm in the group, many have heard so much before and then had ongoing challenges. (We did a good job avoiding any potential fires). What I don't think many of them know, is that if my sales success of Avaya systems in the late 90's for 5 years was anything to go by after they bought SDX, we are set for a period of big opportunity. I know that when you push a powerful brand with a quality story, along with your value added overlay, you can manage to secure some significant new business.
Time soon to get the marketing machine whirring in this direction I think, to complement our DBX story.
A big thanks to Mitel for their welcome and a well hosted day. Here at M12 we are, at last, starting to feel part of the 'new' Mitel team and we look forward to talking to our customers who will receive their own M12 update.
Andrew